FTC: Shady Weight Loss Pill Marketing Had Better Stop
Filed under: In The News — @ January 5, 2007

Majoras said the FTC is cracking down on weight loss pill marketing
The Federal Trade Commission (FTC) has officially issued hefty fines to four different weight loss pill companies for making misleading statements to the public about the health claims of their products with blatantly false advertising.
FTC Commissioner Deborah Platt Majoras said the FTC zeroed in specifically on the following products in their investigation which led to these large monetary penalties:
Xenadrine EFX


Fined $8 million and possibly as much as $12.8 million
One A Day Weight Smart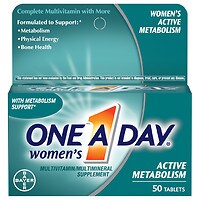 Settled with a $3.2 million civil penalty
Cortislim


Assessed with a $12 million fine
Trimspa


Ordered to pay $1.5 million
Majoras said this is about the promotion, not the actual products themselves.
"What we challenge is the marketing of the claims," she said. "The marketers are required to back up the claims with the science and if they can't do that they can't make the claim. But we don't ban the products from the shelves."
Hmm, a product that needs to "back up the claims with the science," eh? I'm sure all of us could come up with a long laundry list of product claims being made about foods and products that lower cholesterol, promote weight loss, and make you heart healthy that are suspect at best and probably not supported by science. The dirty secret about all of these products is that you have to eat a low-calorie diet along with a regular exercise in order for them to work. Suckers! But this move by the FTC is a positive step to get these companies to wake up!
Read more about this story including what the FTC is going to do with all the money collected from these companies and their plan to prevent these kind of deceptive marketing practices from happening again by clicking here.