Dr. Scott Olson Exposes Addictive Nature Of Sugar In His New Book 'Sugarettes'
Filed under: Health — @ January 12, 2009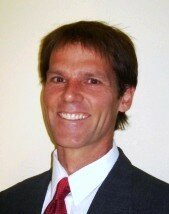 Dr. Scott Olson argues that sugar equally as addictive as cigarettes
I recently blogged about a new study that confirms sugar leads to chemical changes in the brain in similar ways that cocaine and heroin addicts experience. This deep-rooted addiction is undeniable as so many of you can personally attest in your own life. While the so-called health "experts" want to ignore this negative aspect of sugar consumption, the fact of the matter is sugar is as addictive or worse than cigarettes. And that's the basis of a brand new book by my podcast interview guest today.
In Episode 218 of "The Livin' La Vida Low-Carb Show with Jimmy Moore," we hear from Dr. Scott Olson who wrote a compelling new book called Sugarettes: Sugar Addiction and Your Health that makes the claim sugar is as addictive as cigarettes–thus the name Sugarettes. He explains during the interview such topics as the taste of "sweet," the addictive nature of sugar, how and why insulin works the way it does in the body, and the reasons why some government health bodies and old-school physicians still don't recognize that addictive property of sugar despite clear evidence that it exists. We also talk about Dr. Olson's path to finding naturopathy and why he feels it is the wave of the future in modern medical practice. After listening, you'll become convinced of this concept that sugar is arguably the most addictive substance on the planet!
There are FOUR ways you can listen to Episode 218:
1. Listen and comment about the show at iTunes:

2. Listen and comment about the show at the official web site:

3. Download the MP3 file of Episode 218 [35:47m]:

4. Calling (818) 688-2763 to listen via Podlinez
Subscribe to the RSS feed or you can click on the "Subscribe" button at iTunes. If you are having trouble, then watch this video tutorial from my producer Kevin Kennedy-Spaien.
Are you a fan of my podcast and feel compelled to help spread the word to more people who need to hear it? If so, go to the iTunes page for "The Livin' La Vida Low-Carb Show with Jimmy Moore" and leave your own comment about the podcast. How has it impacted your life? Have you learned anything from what you have heard on the show? SHARE YOUR FEEDBACK! This is the very best way to give access to the show to those who have never heard of it before. THANKS for sharing with others about my podcast and keeping low-carb on the forefront of the diet and health conversation.
What you think about this idea of comparing sugar addiction to cigarette addiction? Is it appropriate for Dr. Scott Olson to do this or is it mere hyperbole to attract attention? Tell us what you think in the show notes section of Episode 218. Get your copy of Dr. Olson's incredible new book Sugarettes: Sugar Addiction and Your Health and visit his official web site at OlsonND.com to learn more about the great work he is doing to promote healthy sugar-free living! Check out his Facebook "30 Sugar-Free Days Challenge" and YouTube video channel as well for more information on Dr. Olson's message. You can hear more from Dr. Olson during The First Annual Great Worldwide Sugar-Out Challenge coming January 16, 2009.
Coming on Thursday, I'll have an Aussie sugar opponent named David Gillespie who is the author of another book warning of the dangers of sugar entitled Sweet Poison: Why Sugar is Making Us Fat. Although the book is not yet available in the United States, he hopes to have American distribution later in 2009. But you'll get to hear all about first on "The Livin' La Vida Low-Carb Show with Jimmy Moore." THANKS so much for listening!